As promised, we've shipped a redesigned and more functional dashboard! 🎉
Before:
After: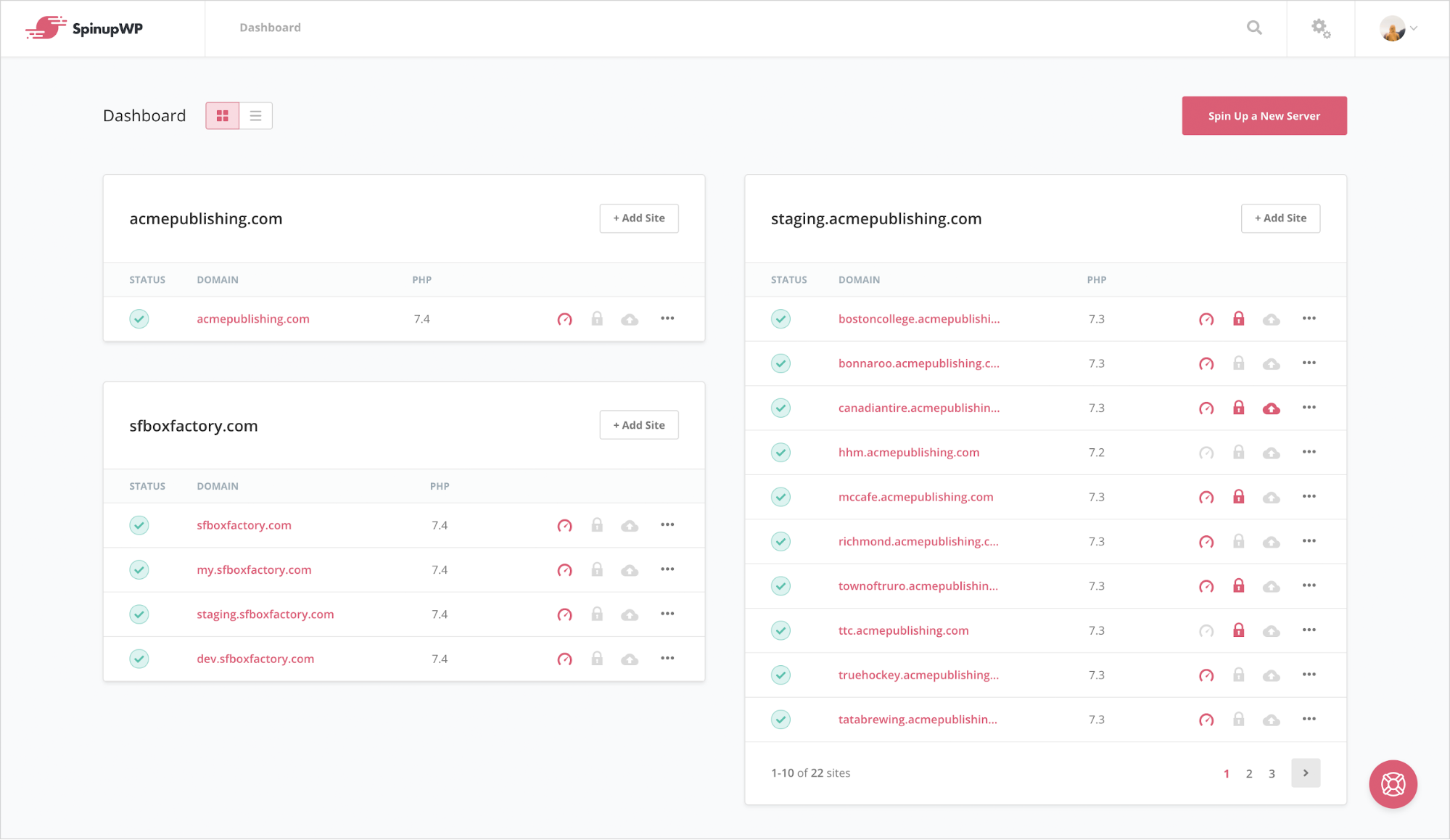 Grouping
Immediately you'll notice that we've changed how we're grouping servers and sites. In the previous dashboard, all the servers were in one list and all the sites in another. But it's far more intuitive to have sites grouped with the server they're on.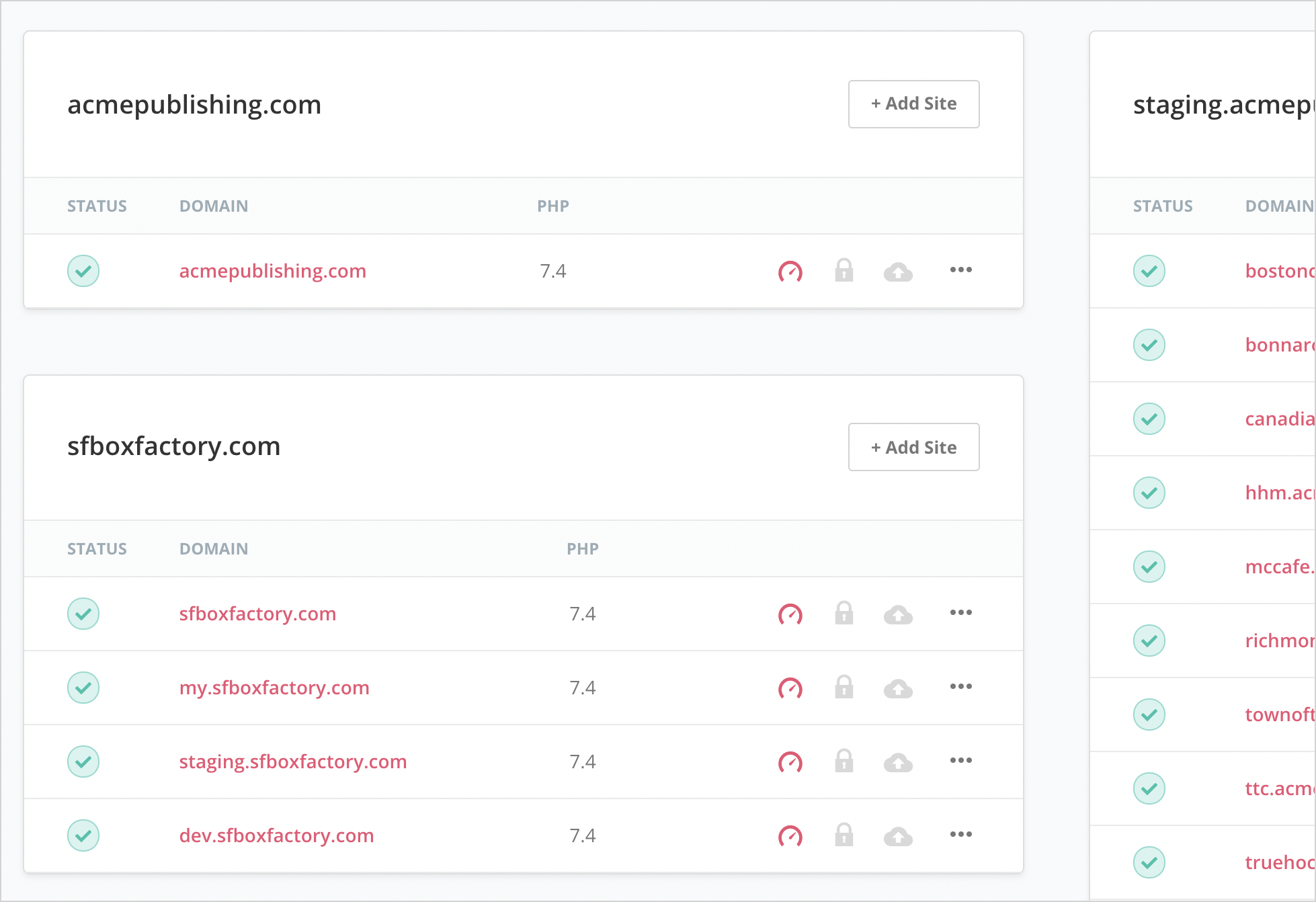 Attention
 

Required

As you can see, we're making much better use of space now too. Each screen contains more information. Why is this important? Because now you can easily spot when servers and sites require attention: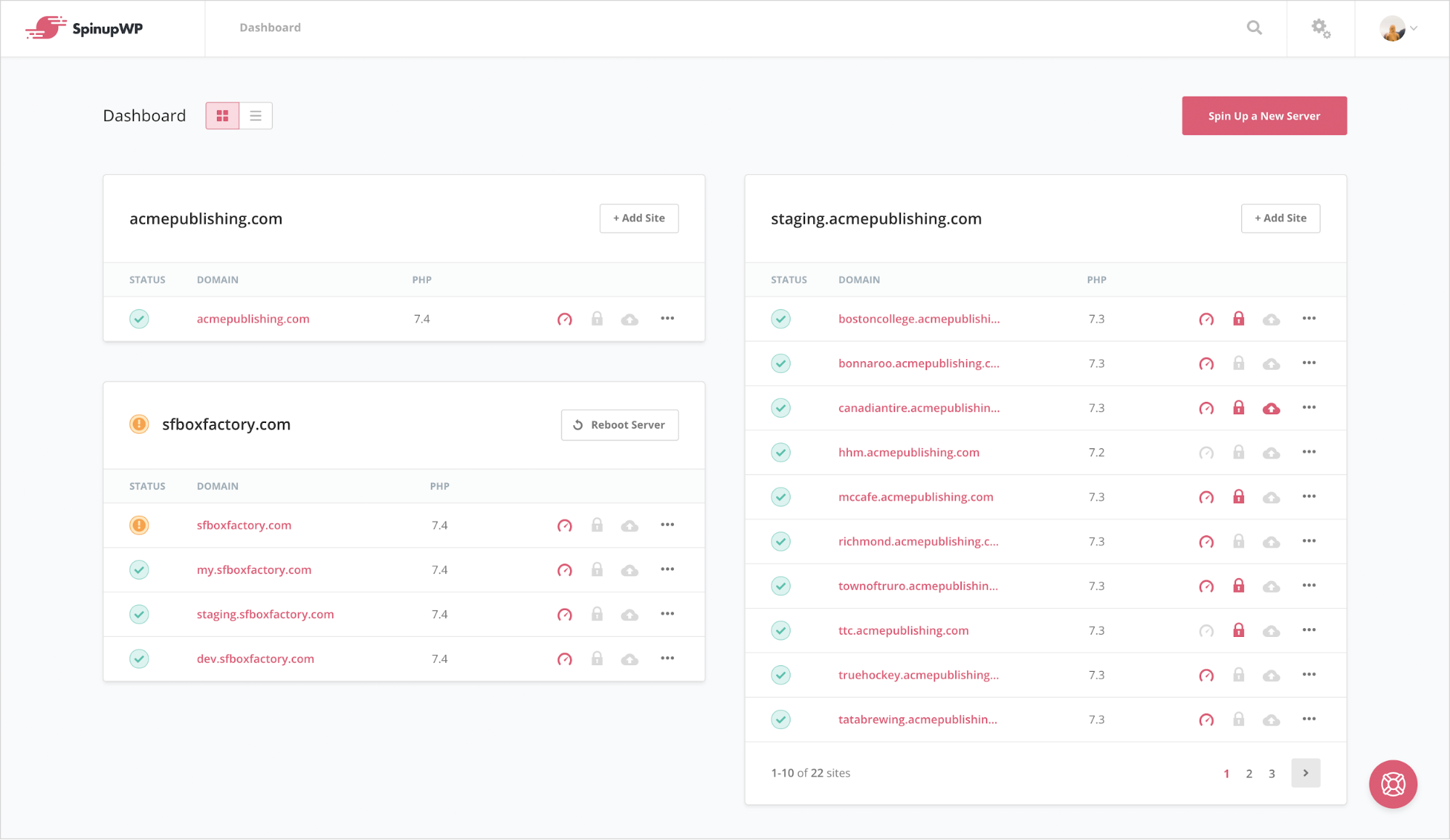 When a server requires a reboot or an upgrade, an orange icon shows up next to the server name and the Add Site button is replaced with a Reboot Server button or an Upgrade Server button. When a site requires an upgrade, an orange icon appears next to the domain as well:

Quickly Add
 

Sites

Oh and the Add Site button itself is new as well. There was no way to add a new site directly from the previous dashboard. You had to click into a server first.
Single Column
 

Toggle

If you find that there's too much information on each screen, there's a toggle at the top of the dashboard that allows you to switch to single column view:

The single column view gives you a similar feel to the old dashboard but with all the other advantages of the new dashboard: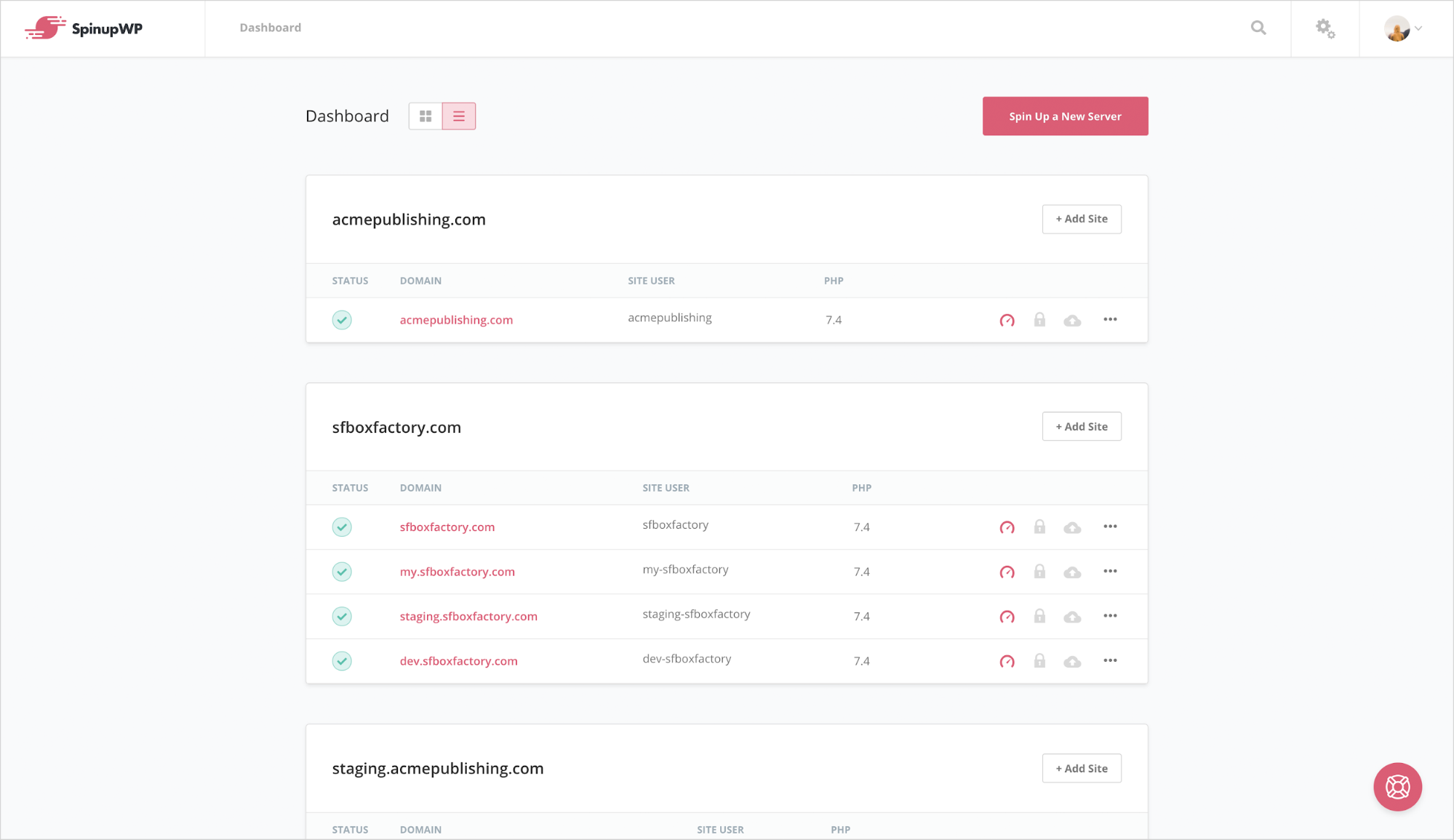 Responsive
The new dashboard is fully responsive. On a smaller screen, single column view is the only viable option so the toggle disappears and some less important info is hidden to make room for the important info: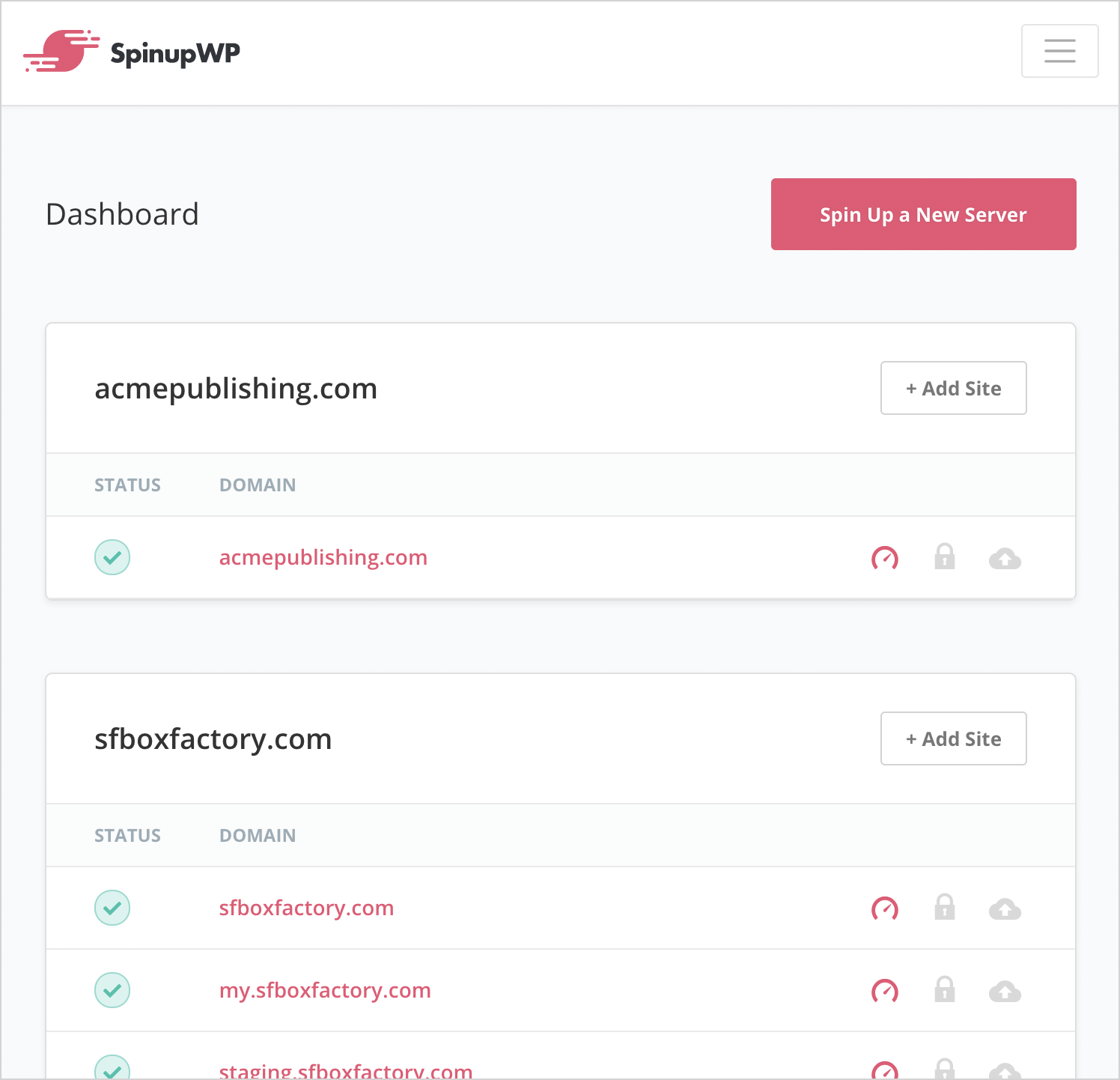 Quick Clone &
 

Purge

You'll also notice that sites have a new action menu at the end of each row which allows you to quickly clone a site or purge the page cache:

Sneaky
 

Convenience

As you play around with the new dashboard you might also find a hidden gem or two, like this quick way to copy your server's IP address:

No Metrics
 

Yet?

It's not lost on me that we just shipped a new dashboard and the thing most people expect from a dashboard is still missing: CPU, memory, and disk space usage.

Unfortunately I don't have an ETA on this yet. We're not planning on tackling it next because it's a massive project. Like building-a-whole-new-app sized project. I'd love to be building this right now, but it's a matter of priorities and we probably won't be able to prioritize it until we add more developers to the team.

In the meantime, check out our third-party server and site monitoring recommendations.

Have any questions about the new dashboard? What would you like to see in SpinupWP? Let us know in the comments.