As one of our most highly requested features, we're very excited to announce our latest improvement:
You can now add git to existing sites! 🎉
We've completely revamped how we handle git deployments on the backend of SpinupWP. You won't notice any changes on the frontend for these particular updates, but great improvements have been made that will further solidify the stability and functionality of our git integration.
In addition to that, you'll now see a "Git" tab on all sites in SpinupWP, even if they don't have git enabled.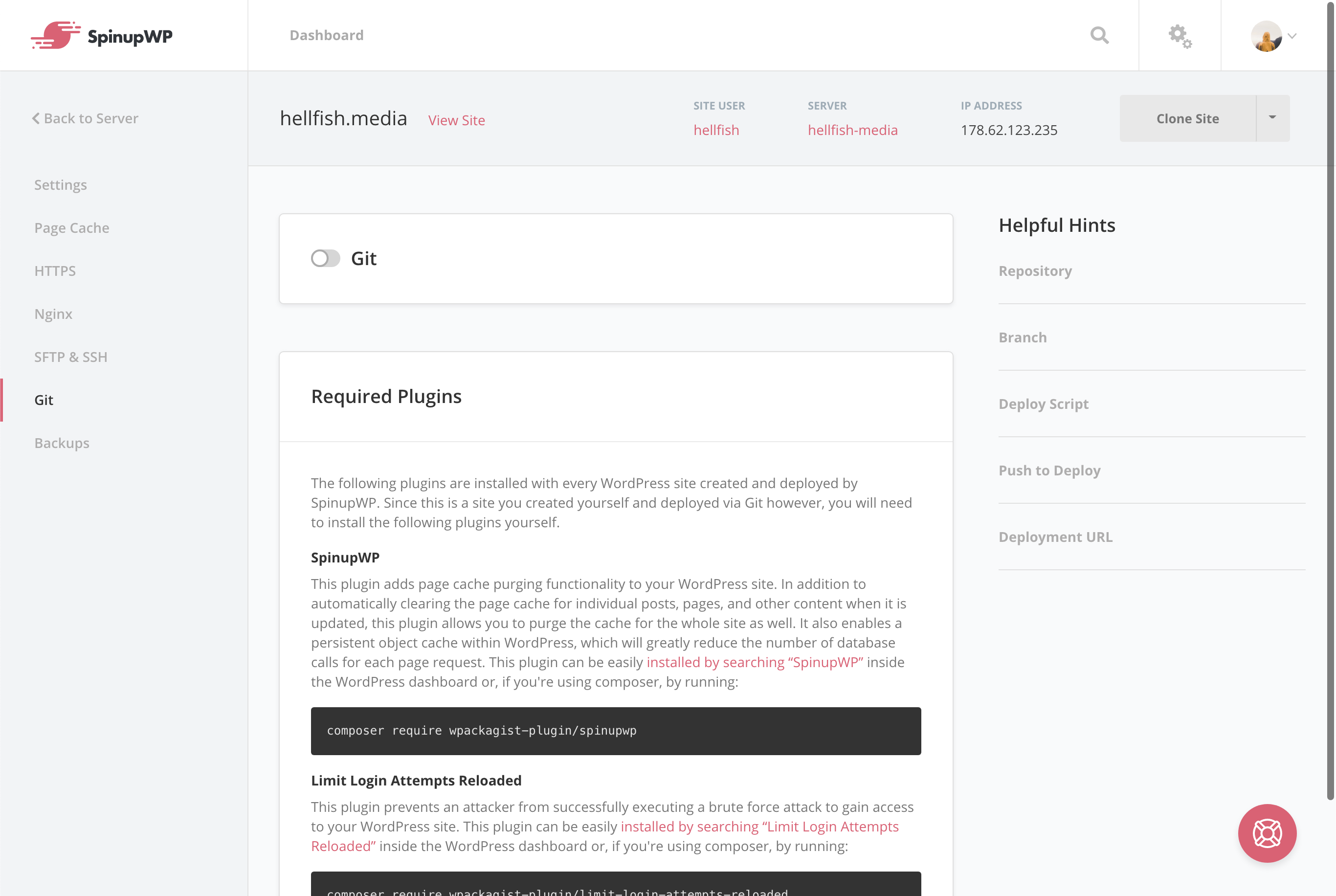 If your site doesn't already have git enabled, you can enable it by clicking the "Git" toggle switch.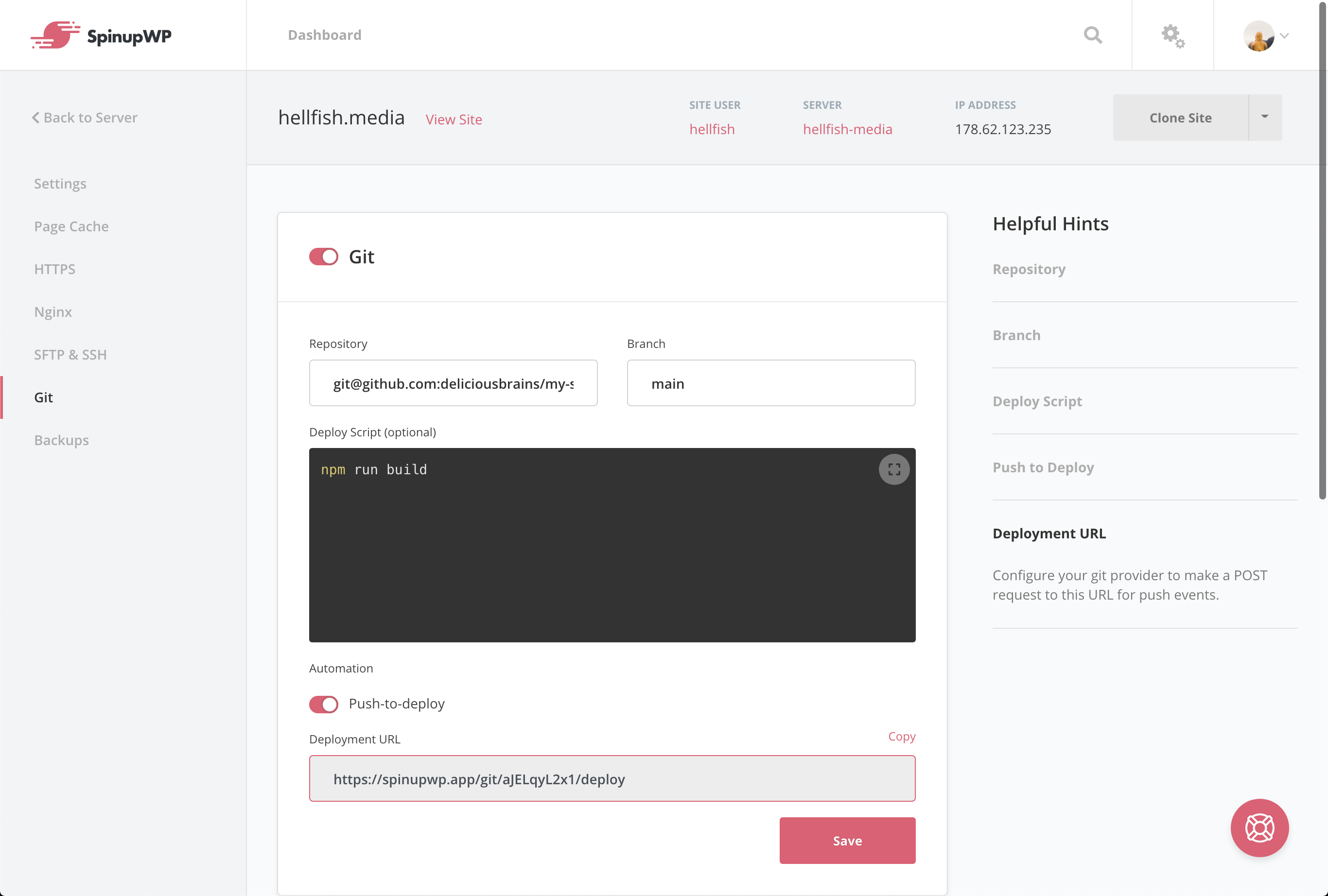 Now fill in the required information and if needed, install the required WordPress plugins and your site will be ready to start pulling from your repo. Please note, when implementing git on an existing site, all files that are in git will overwrite existing site files with the same path and filename. You can read more about how all of this works in our updated git documentation.
What's
 

Next?

Next up we'll be adding a notifications panel in the app, adding the ability to subscribe/unsubscribe from notifications on servers and sites, and adding some settings to configure whether you get notifications via email or in-app or both.

We also recently realized that customizing Nginx configuration files can be a bit of a mine field and are planning to clear that up. As part of that work we'll be adding the ability to define server-level config files that are included in the Nginx configs of all the sites on the server. Stay tuned for the details on that.

We'll also be working to improve DNS verification, the issuing of Let's Encrypt certificates, and fixing some issues with our site clone, site move, and change primary domain tools. We're always grateful for your feedback and questions so please don't hesitate to reach out in the comments below.